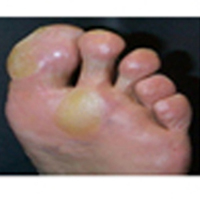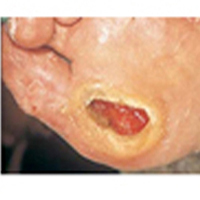 People with diabetes can develop a variety of problems - including foot problems. Even ordinary problems can rapidly worsen & lead to serious complications. If this happens to the feet, it may result in deformity, disability or even amputation. Foot problems are the leading causes of hospitalisation in Diabetes Mellitus, accounting for expenditure of crores of rupees annually & serious morbidity & mortality. It has been established that 15% of all diabetics will develop a serious foot problem at some time or the other which can threaten the limb or the life of the individual. The average hospital stay for a patient with a diabetic foot is 1 month & roughly 50% may need hospitalisation for 3 months or more. Lower limb amputations in patients with Diabetes account for 50% of all non traumatic amputations. The rate of lower limb amputations in patients with DM is 40 times higher than in people without DM. The incidence of amputation of the other foot within three years is also very high.
This sounds like very bad and tragic news for Diabetics. But the good news is that most of these problems can be prevented through regular visits to the doctor and proper foot care.
In addition, if deemed necessary, you can avail the services of an internationally renowned faculty to open out your blood vessels, along with an appropriate footwear made in-house, at a reasonable cost.
Clean the wound with soap and luke warm water.
Cover the wound with sterile gauze.
Check your blood sugar.
Use plastic bag to cover the foot. Contact your doctor immediately &/or seek an appointment with the Diabetic Foot Clinic.
PATIENTS CO-OPERATION AND PARTICIPATION IN THE MANAGEMENT OF FOOT PROBLEM IS IMPORTANT FOR SUCCESS OF THE TREATMENT IN DIABETES.